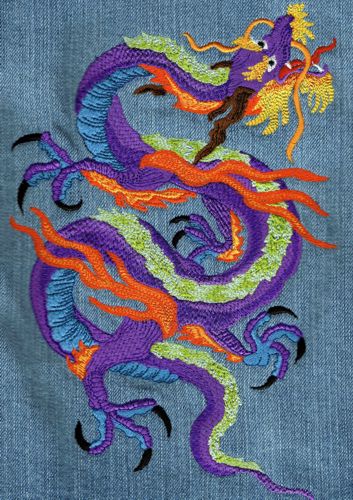 The dragon teaches you that if you want to climb high you have to do it against the wind. - Chinese Proverb
Chinese dragons are a symbol of power. They are said to govern water and rainfall. These dragons have the head of a camel, the tail of a serpent, the claws of an eagle, the scales of a carp, and the horns of an ox. In Chinese culture dragons are esteemed creatures and considered lucky.
The dragon can be big or small, can fly or dive.
He can make clouds and fog when he is big
and can hide himself by changing into a tiny thing
as small as a grass seed. He can soar in the universe
and lurk beneath the wave.
- Chinese Proverb
Dragon Embroidery 03
Click the dragon for a larger photo
Click both photos above for close ups!

Dragon Embroidery 03
6.69 in x 10.16
70,574 sts - 13 Color Stops
$7.00
Dragon 04
Click photo for close up!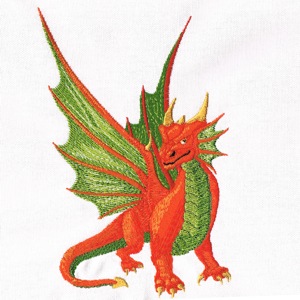 Dragon Embroidery 04
4.41 in x 6.89
25,144 sts - 13 Color Stops
$7.00
More Dragons!
Dragon Embroidery 02

Dragon Embroidery 01

6.06 x 6.73 in
32,259 Sts - 12 Color Stops
Now in 5x7 too!
4.92 x 5.98 in
28,979 Sts - 12 Color Stops
$7.00 for both sizes


3.86 x 2.56 in
12,069 Sts - 8 Color Stops
$5.00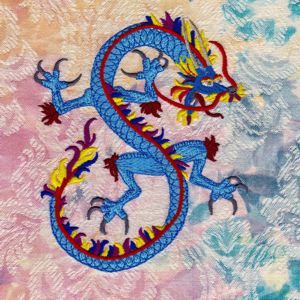 Faeb did a fantastic sew out of the 5x7. Love the background fabric!