Classic florals with leaves comes in 2 sizes to fit the 4x4 and 5x7 hoops. Bonus set of Swirls to help you finish any project in style.
I used the designs to decorate a plain shirt.
Adding the designs between the buttons is a great way to add color and pizazz!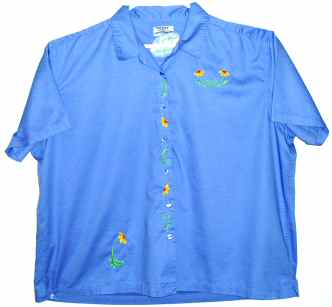 Floral Fantasy
$9.99
These designs will be emailed to you. Instant download is not available yet.